Home

›

Tomokanga | Gateway
Tomokanga | Gateway
Kia ora koutou katoa, welcome to Tomokanga, Te Aka Matua research library's search gateway. The library and its resources are primarily for Te Papa staff, but members of the public are welcome to search our collection and use resources by appointment.
Use the drop down menu next to the search box to change from Tomokanga | Discovery to Library catalogue in order to search only the library's collection.
Te Papa staff don't forget to log in first to access full text content or renew your books.
Image credit: Tomokanga for Rongomaraeroa, 2007. Photograph by "Unknown". Te Papa (86302)
Library blog
Te Papa's librarians showcase the library collection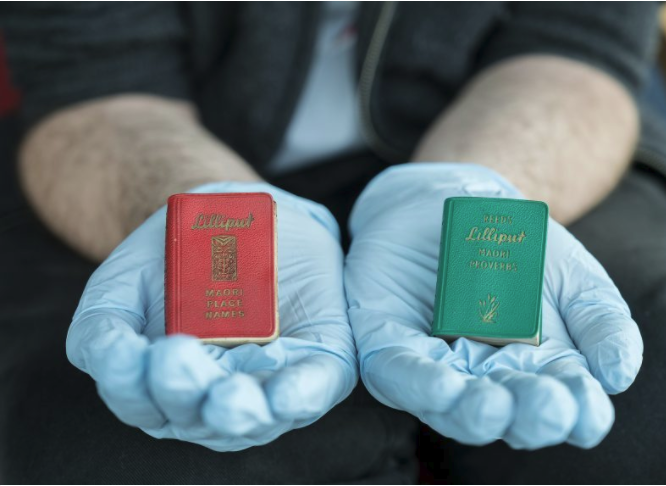 Reeds' Lilliput Māori Place Names and Reeds' Lilliput Māori proverbs. Te Papa